By Alhambra Investment Partners
At This Point, What Difference Does 'Some' Make?
Despite being the last FOMC meeting before the ever-expected rate hike in September , there was a whole bunch of nothing in markets before and even after the policy statement. Even the typical knee-jerk was less than on prior meetings. Maybe traders have come to expect so very little from the policy statement, focusing more on the inanities and silliness of the broader minutes. Whatever the policy thinking, markets were not much moved.
If anything, there was the familiar "dollar" bias of the past few weeks, which is not a positive sign. Copper remained slightly higher throughout the session, with August futures picking up a penny to stay above $2.40, unmatched to the 13:00 CT statement issuance. WTI futures, on the other hand, gave back half the gains accrued at the open (likely more so on production cuts) without really much volatility – a negative drift rather than a forceful execution of any change in policy expectations.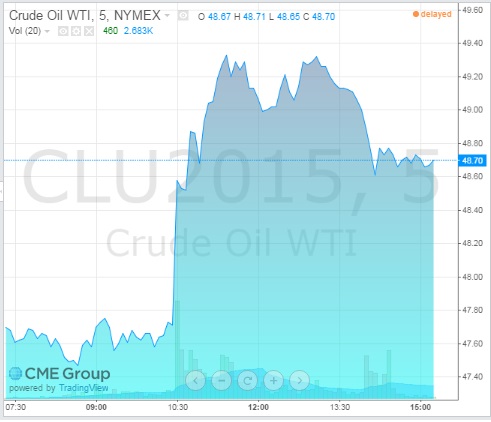 Continue reading What Difference Does 'Some' Make? →