By Alhambra Investment Partners (Douglas R Terry, CFA)
Bonds or Equities? Haters going to Hate
Our strategic macro economic research partner has a max underweight recommendation for bonds. Why the hate?

For starters, real yields are 0%. While certainly better than the first quarter of 2013, is 0% the best we can hope to earn from our savings and investment dollars?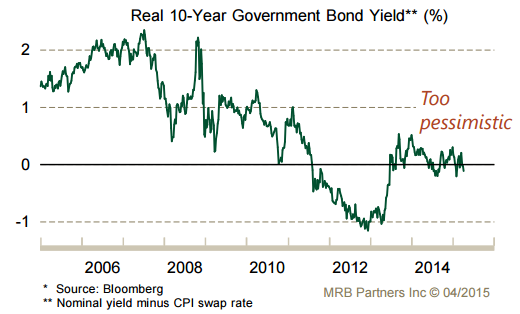 Given current levels of GDP and current earnings yields for equities, bonds are at some of the worst relative levels of the last 20 years.