By Alhambra Investment Partners
Lost amid last week's stock euphoria was the collapse in both the ISM's Chicago Business Barometer (which I covered here) and construction spending. While sentiment surveys are hard to judge, it wasn't a huge intuitive leap to suggest that both data points may be related to the energy sector. While that will remain unanswered for Chicago, the construction figures are much more conclusive in that regard.
In terms of nonresidential private construction, a harder figure for capex spending and proclivity, January 2015 was only 4.1% above January 2014. That amounted, in non-adjusted terms, to a gain of just $1 billion which was the smallest advance since October 2013.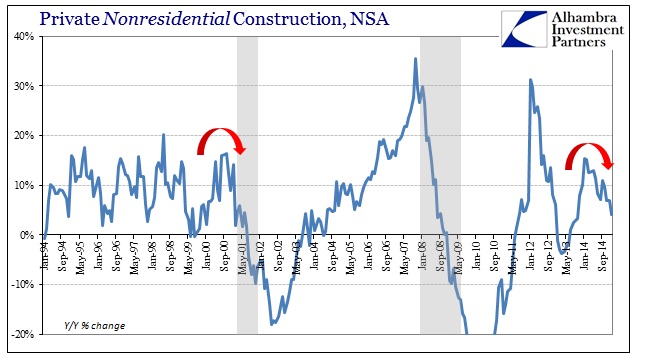 Continue reading Construction is Dragging →