By Alhambra Investment Partners
So far the heavy buying after yesterday's FOMC admission has held on the eurodollar curve. Most of the contracts along the curve have only given back a few bps after the 15-25 bps moves everywhere yesterday afternoon. The salient interpretation of trading along these lines is one of deep and abiding concerns over "dollar" liquidity and the economy. With the eurodollar curve back closer to the bottom of the last event, it would be fair to say that economic strength, as policymakers are attempting to call it, is totally absent from trading.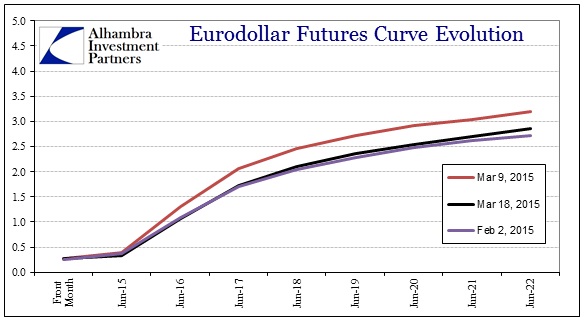 That creates a very interesting contrast to the behavior in crude oil prices. The WTI curve had been pummeled the past week or so as the "rising dollar" prominently returned to alter the prior bounce back in the $50's. However, the FOMC's announcement instead of furthering such pessimism immediately reversed it!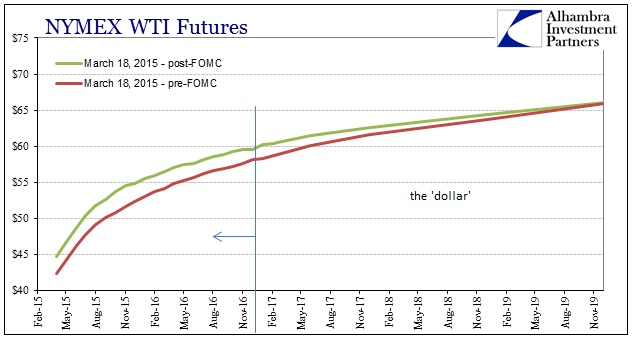 Continue reading Cliffs →